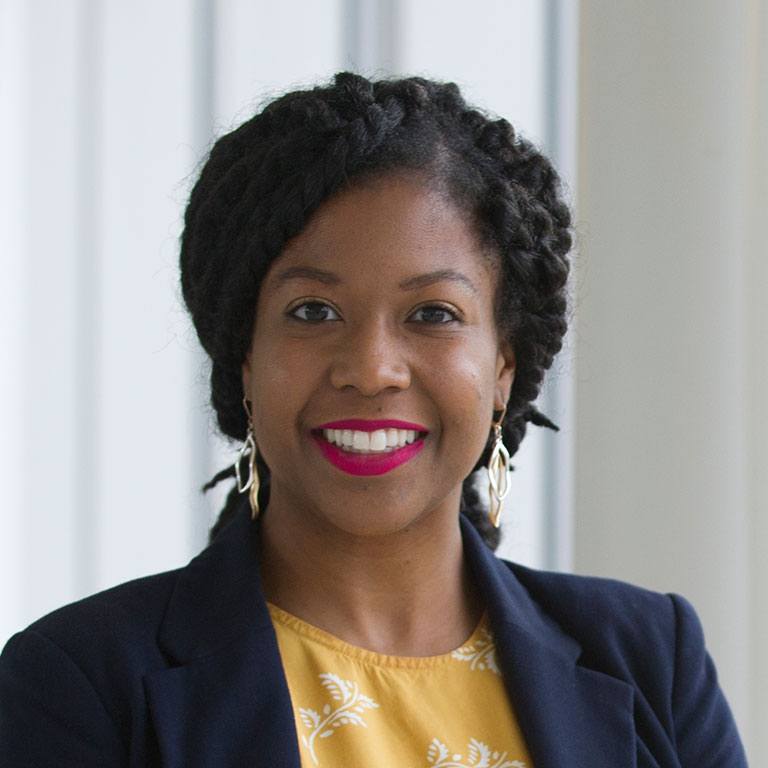 Phone:

317-278-1344

Email:

breanca@iu.edu
Campus:

IUPUI
101 W. Ohio Street
Suite 400

Indianapolis,
IN
46204
Biography
Breanca Merritt joined PPI in 2015. Her research examines the complexity of poverty reduction, addressing issues of social service provision, racial/ethnic disparities, public health, public safety, and education, among others.

Merritt's work evaluates the effectiveness of newly established programs, place-based collective impact efforts, and social service programs that aim to improve outcomes for families and children. Her recent projects include serving as principal investigator for evaluations and data management of the Great Families 2020 Initiative, Indianapolis' Centers for Working Families Network, the Indianapolis Homeless Outreach Services Team (iHOST), and the IndyEast Promise Zone, among others.

Immediately before joining PPI, Merritt was a project manager for a grant funded through the National Institutes of Health, and a research fellow for the Oklahoma Policy Institute.
Education
Ph.D., Health Promotion Sciences, University of Oklahoma Health Sciences Center
M.A., Political Science, Texas A&M University
B.A., Journalism, University of Oklahoma
Highlights
Member, Cohort 4, IUPUI Next Generation 2.0 Leadership Program (2018-2019)
Member, Maternal and Child Health Community Engagement Project, IUPUI (2018-present)
Member, Healthy Opportunities Task Force, Office of Social Determinants of Health, Indiana Family and Social Services Administration (2018-present)
Member, Executive Team, Poverty and Education Workgroup, Mayor's Office of Education Innovation (2017-present)
Member, SAVI Curriculum Committee (2017)
Member, KIDS COUNT in Indiana Advisory Group (2016-2017)
Strategy Team Leader, High school education/postsecondary certification team, OpportunINDY (2016-2017)