MPI Senior Fellow Gilbert B. Kaplan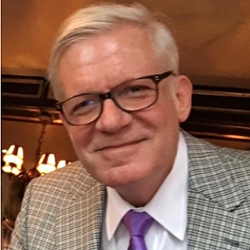 Gilbert B. Kaplan recently served as Under Secretary of Commerce for International Trade in the United States Department of Commerce. In that role, he oversaw a workforce of 2,100 personnel within the International Trade Administration (ITA). This included three major units at ITA: Global Markets and the Domestic and Foreign Commercial Service, Industry and Analysis, and Enforcement and Compliance.
Prior to assuming his commerce position, Kaplan was a partner at King & Spalding and part of the International Trade Practice Group. He represented U.S. companies and workers in a wide range of cases on antidumping (price discrimination), countervailing duties (subsidies), and Section 337 (intellectual property infringement). He also advised clients on trade policy issues and trade negotiations. Kaplan filed and prosecuted the first successful countervailing duty (anti-subsidy) case ever against China in 2007.
He is the founder of The Conference on the Renaissance of American Manufacturing. He is also the co-founder of the Manufacturing Policy Initiative (MPI) at the O'Neill School of Public and Environmental Affairs.
Kaplan served as the first president of the Committee to Support U. S. Trade Laws (CSUSTL), from 2010-12. CSUSTL is an organization of companies, workers, farmers, and ranchers dedicated to preserving and enhancing the U.S. trade remedy laws.
From 1983 to 1988, he served in several senior positions in the U.S. government. He was the Acting Assistant Secretary and Deputy Assistant Secretary for Import Administration, at the U.S. Department of Commerce, in charge of administering over 500 U.S. antidumping and countervailing duty cases. At that time, he was a key negotiator of the U.S.-Japan Agreement on Trade in Semiconductors.
Kaplan graduated from Harvard Law School, cum laude, and Harvard College, magna cum laude.