You have problems to solve and big decisions to make. We can help.
Our research and analysis will give you the information you need to achieve your goals. Let's get started.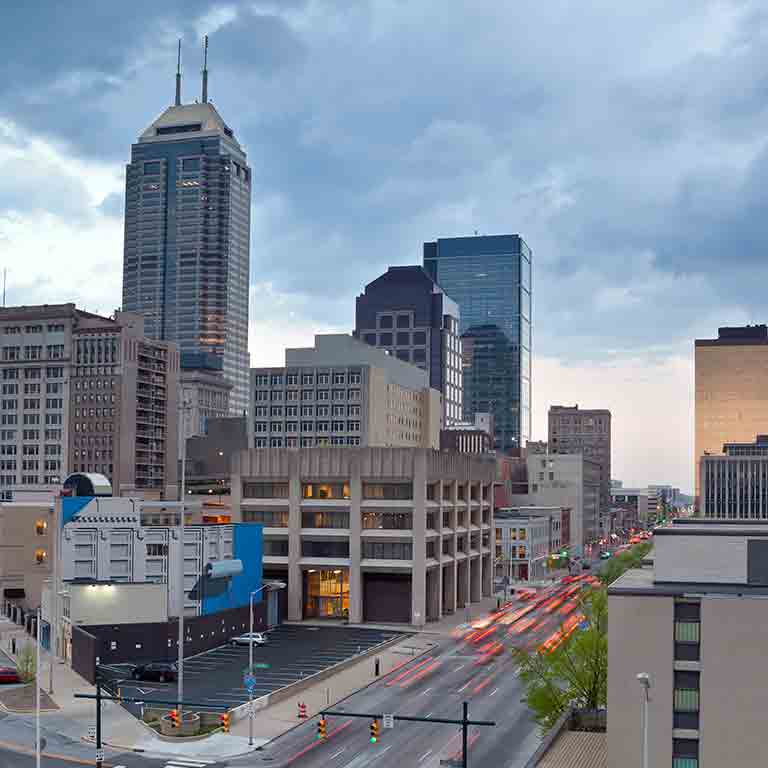 The PPI difference:
Deep understanding of public policy
Expertise in several key areas, like public safety and economic development
Long-term, big-picture outlook
Experts who care deeply about what they study
Objective, nonpartisan approach
A fee-for-service research center within Indiana University
Clients and partners of every kind
Public policy affects every sector and field. We've worked with hundreds of clients, including nonprofits, civic organizations, businesses, and government offices and agencies at the local, state, and federal levels.
We also partner with organizations—such as the Brookings Institution—that want to tap into our research capabilities or Indiana expertise.
Our clients have included:
Boy Scouts of America
City of Carmel
Coalition for Homelessness Intervention and Prevention
Indiana Division of Mental Health and Addiction
Indiana Economic Development Corporation
Indianapolis Metropolitan Police Department
Indianapolis Motor Speedway
Indy Parks
Graduate students
Each year we hire research assistants who learn from our experts and gain experience by working on our projects. Ask us for details.
We partnered with PPI on a summer camp for refugee teenagers. PPI staff showed extreme tenacity in developing the program, and the camp was very successful.

Terri Morris Downs, executive director, Immigrant Welcome Center
A process that's focused on your goals
Every project is unique, but many have these general stages. From start to finish, we're always available to answer your questions.
2. Talking
We want to hear your goals, questions, and concerns. We'll work with you to create a focused research question that will guide our work.
3. Planning
We'll develop a proposal that specifies the research plan, timeline, budget, and deliverables. You'll review it, and we'll tweak it as needed. When approved, it will be the project's road map.
4. In-depth work
We'll dig in and get to work. We'll keep you updated and let you know if we need any assistance. For example, we may ask you to put us in touch with people who use your services.
5. Results
We'll show you what we learned and what we recommend. After you give feedback, we'll finalize the deliverables, which you'll be able to use to sustain and improve your work.
6. Sharing (with your OK)
If you agree, we'll share the results publicly to help inform communities, amplify the project's impact, and highlight your good work.