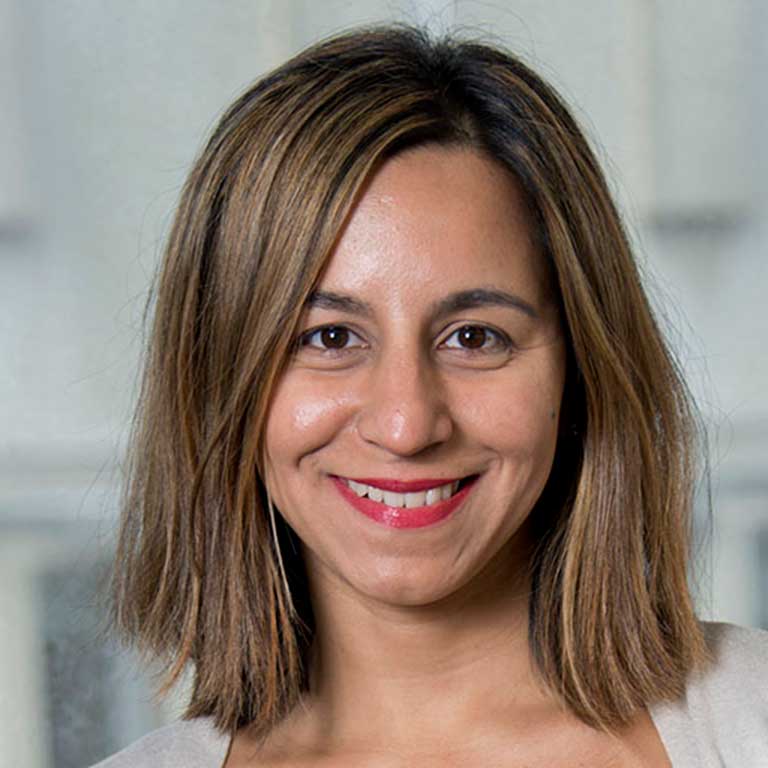 Phone:

812-856-4647

Email:

desai@indiana.edu
Campus:

IU
101 W. Ohio Street
Suite 400

Indianapolis,
IN
46204
Biography
Dr. Sameeksha Desai became the director of the Manufacturing Policy Initiative in March 2021. Desai specializes in entrepreneurship, competitiveness, and economic development policy. In her research, she explores the conditions that influence entrepreneurship and the regional economic and resilience outcomes of various types of entrepreneurial activity. Desai's work focuses on access to entrepreneurial opportunity and inclusive economic development pathways.

Desai was the Director of Knowledge Creation and Research at the Ewing Marion Kauffman Foundation. She has been the (U.S.) co-chair of the Transatlantic Policy Consortium, and she was previously with the Ratio Institute in Stockholm. She was a research fellow at the Max Planck Institute of Economics in Jena, Germany.

Desai has received numerous awards, fellowships, and grants for her work. Her work has been supported by government, nonprofit, and international organizations.
Education
Ph.D., George Mason University, 2008
M.S., George Mason University, 2003
B.A., Northwestern University, 2001
Highlights
Affiliated researcher with the Swedish Entrepreneurship Forum
Director of Knowledge Creation and Research (2018-21), Director of Special Projects and Advisory Support (2021), Ewing Marion Kauffman Foundation
O'Neill Teaching Award for Graduate Instruction (2012), Indiana University